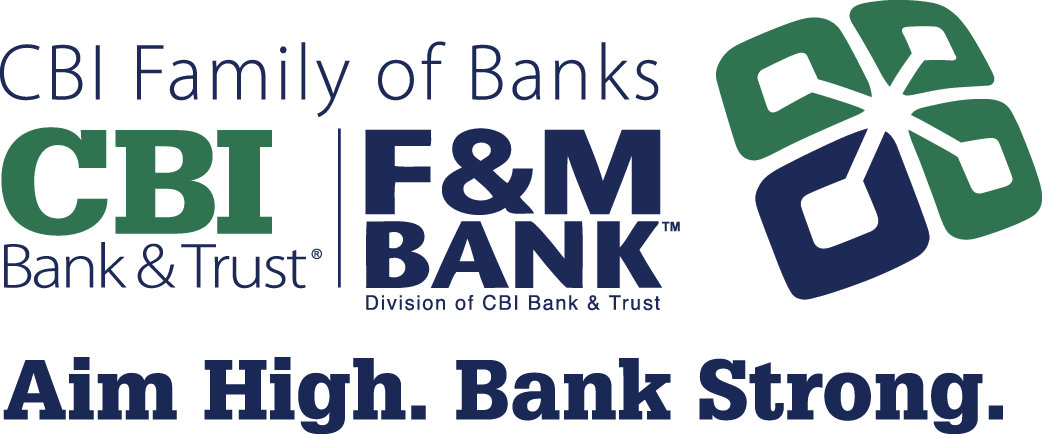 Career Details
Retail Banking Administrative Assistant
Job Type: Full-Time

Location: Muscatine

Date Posted: 11/16/2018

Apply By: 04/16/2019

Job Description:
CBI Bank & Trust has an exceptional opportunity for you to join the area's leading financial institution as a Retail Banking Administrative Assistant!
This position prepares numerous monthly reports. Schedules and coordinates training for the Retail staff. Schedules appointments, answers routine mail, and coordinates communication with Executive offices. Administers special projects under direction of the Retail Banking Manager requiring coordination with all areas of the bank. Serves as the backup for the switchboard operator/receptionist. Administers the sales tracking for all retail employees. Manages the kids club and teen club programs, as well as "Teach Kids to Save" day for all markets. Processes large scale customer mailings for the bank pertaining to mail merge and stuffing envelopes. Gathers all audit/survey information for external and internal audits for the Retail department. Compiles, creates and distributes the monthly Communicator.
Associate's degree or equivalent from a two year college or technical school; or one or more years of related Administrative Assistant experience and/or training; or the equivalent combination of education and experience preferred.
Candidate must possess excellent written and verbal communication skills as well as a proven record of problem solving ability; ability to work independently; must be detail-oriented and have the ability to coordinate multiple projects and meet deadlines to ensure quality service. Candidate must have exceptional organization and time management skills and be proficient in understanding and operating computer systems.
Must have a valid Driver's License if required to drive to perform assigned duties and responsibilities.
We offer a competitive salary as well as an excellent benefits package.
If you wish to be part of a dynamic and growing banking organization, we would like to hear from YOU!
You may complete an on-line application at: www.cbibanks.com.
Or, you may submit a cover letter, resume and salary history to:
CBI Bank & Trust
Attn: Human Resources
301 Iowa Avenue
Muscatine, IA 52761
Equal Opportunity Employer: Minorities, Women, Veterans, Disabilities
All qualified applicants will receive consideration for employment without regard to race, color, religion, sex, or national origin. We are also an equal opportunity employer of individuals with disabilities and protected veterans.

Go Back