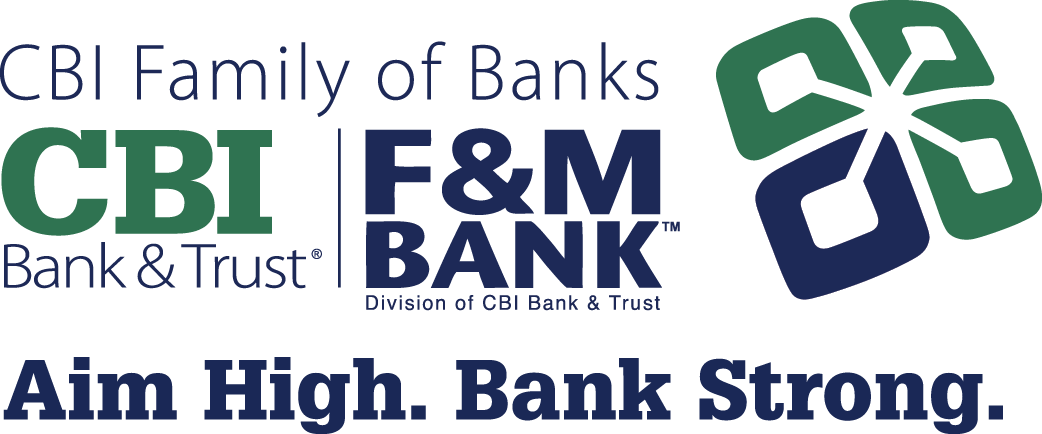 Welcome!
An Introductory Message from our President and CEO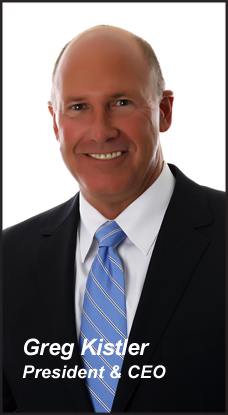 Central Bancshares, Inc. is a premier community bank holding company based in Muscatine, Iowa. We are the parent company of a great bank with roots that go back over 100 years in our communities.
On February 5, 2021, CBI Bank & Trust and its sister bank, F&M Bank, based in Galesburg, Illinois, were combined into a single organization. The surviving legal entity is CBI Bank & Trust. F&M locations in Galesburg, Peoria, and Brimfield, Illinois, will operate as F&M Bank, Division of CBI Bank & Trust.
Bank clients may now transact business at any of our ten locations in Iowa: Muscatine (3), Davenport (2), Coralville, Kalona, Washington, Walcott, and Wilton; and six locations in Illinois: Buffalo Prairie, Galesburg (3), Brimfield, and Peoria.
The merger involved no change in ownership, and Central Bancshares, Inc. continues to be the parent company of the combined organization. This association's financial strength and stability have enabled us to invest in our communities, provide the best products and services, including the latest technology, and maintain our independence as a community bank.
Collectively, we have 240 employees who serve more than 40,000 consumer and business clients through a combination of 16 offices and full range of alternative delivery channels, including ATMs, mobile and online banking, and remote deposit.
Like much of society, our banking organization, and the communities we serve, has been challenged by COVID-19. Nevertheless, we continue to help our clients in extraordinary ways. We processed and closed 1,300 home mortgages during the pandemic and now service $312 million in residential loans for the secondary market.
Our commercial team is one of the best in our market area. Since March 2020, they have processed over $93 million in Paycheck Protection Program (PPP) loans for 1,600 small business owners. As a result, thousands of small business employees continued to receive a paycheck during the pandemic.
With over 1.1 billion in total assets, we're one of the area's largest banking organizations – big enough to accommodate the needs of borrowers of just about any size. It's worth noting that the $1.1 billion figure doesn't include assets under management by the Wealth Management (Trust and Investment) area of our banks, where we are recognized as a leader in terms of strength, size, and expertise. Add this to the equation, and we're over $2.3 billion in assets.
Our entire Central Bancshares organization is managed locally by the staff that our clients know and trust. This commitment to the local communities we serve continues to be as strong as ever, both in terms of financial support and the involvement and leadership provided by our employees.
We also believe in the core concepts of independent community banking: local management and control, meaningful local input, empowered local employees, and dedicated local resources. Our organization lends to businesses and individuals in rural and urban settings, which helps our customers and the communities we serve to grow and prosper.
If you have any questions or would like additional information on our organization, please feel free to contact us. We'll be happy to assist you.
Once again, on behalf of all of us at Central Bancshares, Inc. and our affiliate banks, welcome!
Sincerely,
Greg Kistler, President & CEO
CBI Bank & Trust and Central Bancshares, Inc.